The Miracle Temple Television Ministry is a thriving ministry dedicated to sharing God's love to our neighbors and friends in the Baltimore community.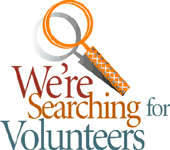 Miracle Temple Television is actively recruiting volunteers to join our team. We are looking for individuals who are Christ-centered, have a passion for media and would like to be part of our team. We are interested in anyone willing to be trained to be camera operators, lighting director/technicians, audio director/technicians, director and technical directors for "live" production.




CALLING ALL STUDENTS!
If you are seeking to complete community service hours, this could be your answer to getting those hours done and also having fun at the same time. We are willing to sign your community service forms once your hours have been completed.

For more information, please give us a call or email us. We would love to have you join our team. Software: Final Cut Pro, Sony Vegas Pro, and Adobe Premire Pro


---
God has destined Miracle Temple Church to be a "local church with a global impact".Miracle Temple Television is the latest fulfillment of that destiny! Conceived in the heart of Pastor Russell years ago, Miracle Temple signaled its commitment to this ministry in 2001 in the design of our new facility. With its state of the art media suite, gold standard stage lighting and fully integrated audio system, the new worship center was ready for television when the doors opened. These initials steps have blossomed into a fully functioning, multi-faceted, and exciting new ministry.
Miracle Temple Television has recruited an ever growing team of dedicated volunteers who are currently responsible for the live weekly taping of the Saturday morning worship service; editing and post production of the teaching ministry, as well as performing a variety of broadcast and other distribution activities. On December 17, 2005, the ministry team produced its first television project—the live taping of Miracle Temple's annual Christmas cantata. Thanks to the benevolence of Miracle Temple members and other generous benefactors, the cantata aired Christmas day during prime time on Baltimore's WNUV CW 54.Overnight Neilsen ratings indicate that this broadcast reached over 9000 homes—out performing the station's usual Sunday programming.
In the Spring of 2006 Miracle Temple Television began airing a weekly television broadcast featuring the teaching ministry of the pastoral staff.The entire worship service being streamed live on Livestream.
Miracle Temple office: 410-368-9294